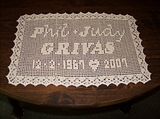 From Karen Glass, my SP, for our 40th Anniversary!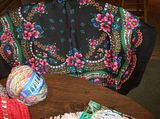 These following pics are things from Karen, too!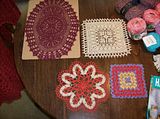 She made me the Seraphina Shawl!! It's really burgundy with black threads in it - so gorgeous, and something I would never attempt on my own.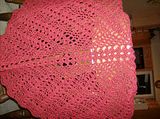 back view...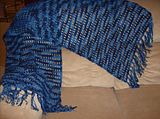 Shawl I made for my SP


8 pocket tote for her...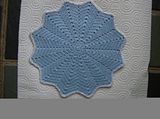 RR doily trimmed in silver for her, too.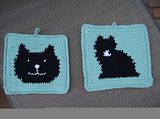 Hot pads for Cara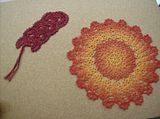 Book mark and "painted" doily from Karen.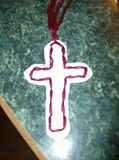 Cross bookmark I made for a gift.





One of the dishcloths I made for my SP.
BTW: Karen, the lady who gifted me so very generously, lives in Poland, though she is American. She was so incredibly generous to me in both the things she made and sent to me as well as in the time she took to send ecards and write, both in email and snail mail. I was very blessed to have gotten to know her.