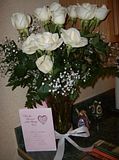 From DH...for our Anniversary on December 2nd.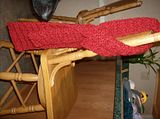 Sorry for the sideways pic - it's a scarf for my 91 yo FIL's neighbor who is our second set of eyes.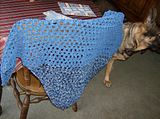 A suede scarf/shawl for my sister.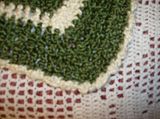 Close up of rev hdc edging...





...the RR for my friend's DD 20, on a Queen sized bed. It took about 7 skiens of Homespun, one strand and an L (8mm) hook.